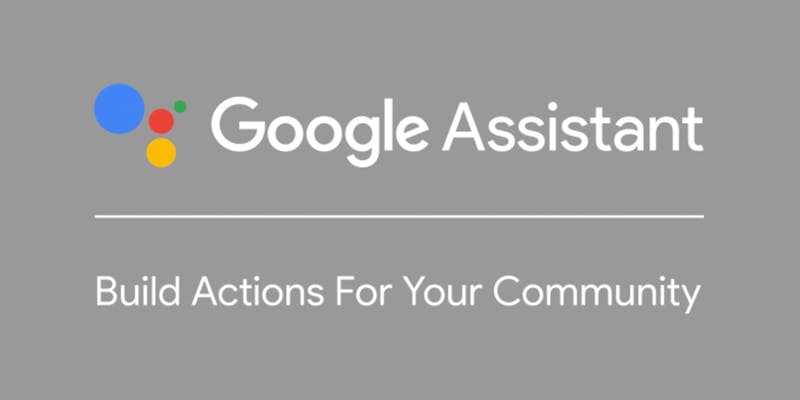 AoG Workshop: Build a personalized, Firebase powered Google Assistant App
September 3, 2019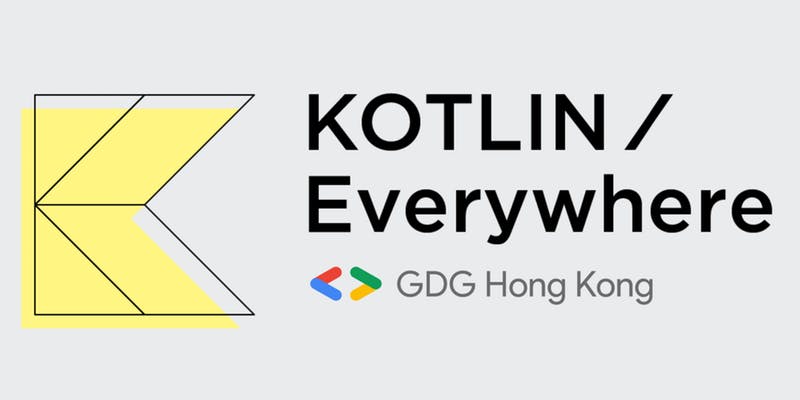 Kotlin/Everywhere Hong Kong : A Day of Kotlin
October 3, 2019
*** Some sessions will be conducted in CANTONESE/Mandarin ***
*** Must Register on Eventbrite http://gdghongkong.eventbrite.com/, NO walk-in due to security requirement of event venue ***
>> 12hours Hackathon! Win the Google Home Mini & 500 Euro Kiwi.com voucher by Learning & Hacking!
Date & Time: Sat, September 28, 2019 10:00 AM – 10:00 PM HKT
Location: Google Hong Kong Office
Let's celebrate World Tourism Day by inviting everyone to redefine the travel experience using the Google Assistant. GDG Brno organizes the 🎉1st Global Voice & Travel Hackathon 👩🏻‍💻 👨🏻‍💻 inviting over 50 cities all over the world to build Travel topics Google Assistant applications. More about the global hackathon: https://www.voicehackathon.org
Each of the top 10 global winner teams will get 500 EUR voucher from Kiwi.com!
The Hong Kong round will be hosted by GDG Hong Kong on 28 Sept 2019(Sat) in Google Hong Kong office. The teams (3~5 participants per team) will have 12 hours to create their own Google Assistant Voice App, and do an 8mins presentation + 2mins Q&A. Our Hong Kong local round juries will choose the 3 winning teams, and the campaign team will take part in the Grand Finale 2-3 days after the local round by submitting a 2mins presentation video.
We have invited the Google Assistant Google Developer Expert Wolke Lin from TaiChung to be our hackathon mentor and jury! 🇹🇼👨🏻‍💻We also invited guests from GDG Shenzhen and Google Hong Kong to be our juries. 👏🏻👏🏻
The event is free admission and target for general public whether they are programmers, designers, marketers, or simply enthusiasts.
Training will be provided on 14 Sept 2019(strongly recommended for hackathon participants, register via https://gdghk2019-aogcodelab.eventbrite.com) & during the hackathon event day on 28 Sept 2019.
============================================
>> Details of the Hong Kong Round Hackathon
Event/Workshop Language: Cantonese/Mandarin, English slides and materials
Content Level: Beginner
Hackathon Topic: Build a Travel topics related Google Assistant App
Hackathon Presentation: Each team performs 8mins presentation + 2mins Q&A of their Google Assistant App, in Cantonese/Mandarin/English
Judging Criteria:
・ Nice Idea: exciting, creative, innovative or unique
・Conversation Design: intuitive "human-like" conversation
・Functional Software Part: technologies applied, completeness
>> Prize for Champion(1 team), each team member will get:
・a Google Home Mini
・extra HKD 100 valued AIRSIM (https://www.airsim.com.hk/simcard)
・online learning platform credit (TBC)
・eligible to take part in the global Grand Finale
>> Prize for 1st Runner Up(1 team), each team member will get:
・a Google Home Mini
・extra HKD 100 valued AIRSIM
・online learning platform credit (TBC)
>> Prize for 2nd Runner Up(1 team), each team member will get:
・extra HKD 100 valued AIRSIM
・online learning platform credit
🎉Each participants(includes 3 winning teams) will get a HKD 50 valued AIRSIM! Special Thanks to AIRSIM! 😘
>>Things to Bring: **Each Team/ Each Individual Participant must bring a laptop** PC, Mac or Chromebook with the latest versions of the popular browsers. Remember to bring the charger.
>>What's Google Assistant?
Google Assistant is an artificial intelligence-powered personal virtual assistant that enables conversations between you and Google to get things done. Google Assistant is available on mobile and smart home devices, already accessible on more than 1 Billion+ devices.