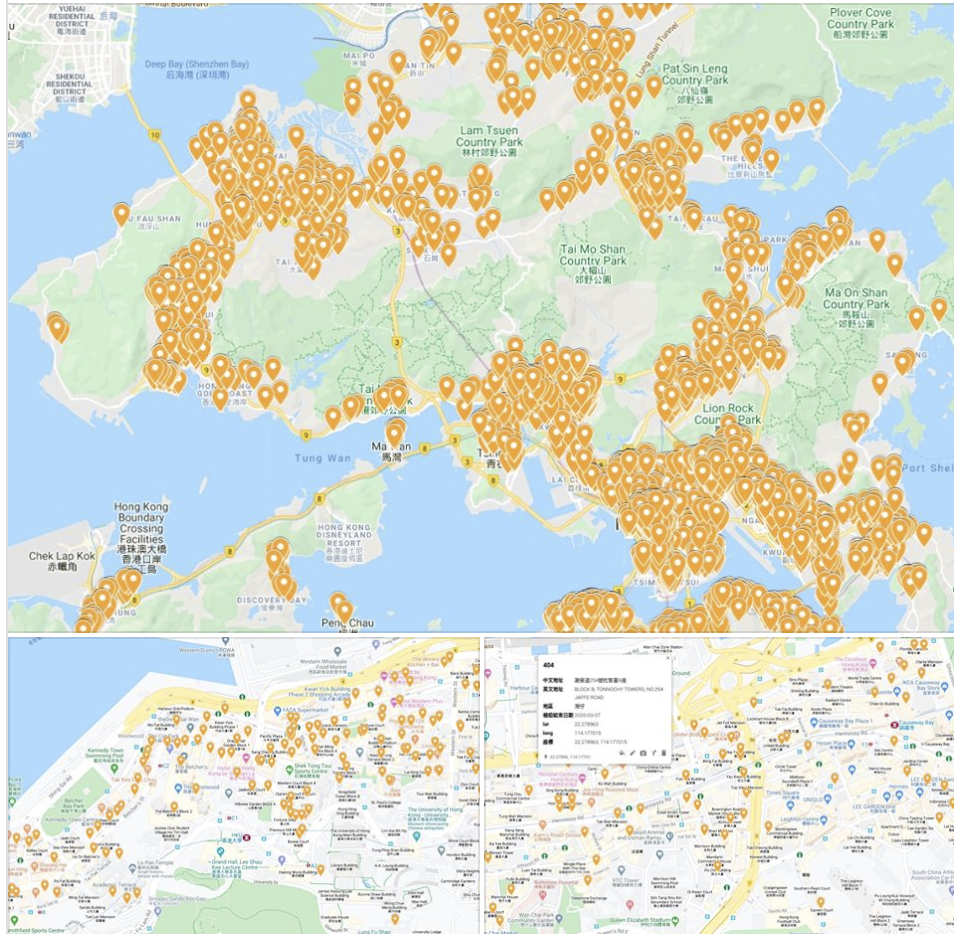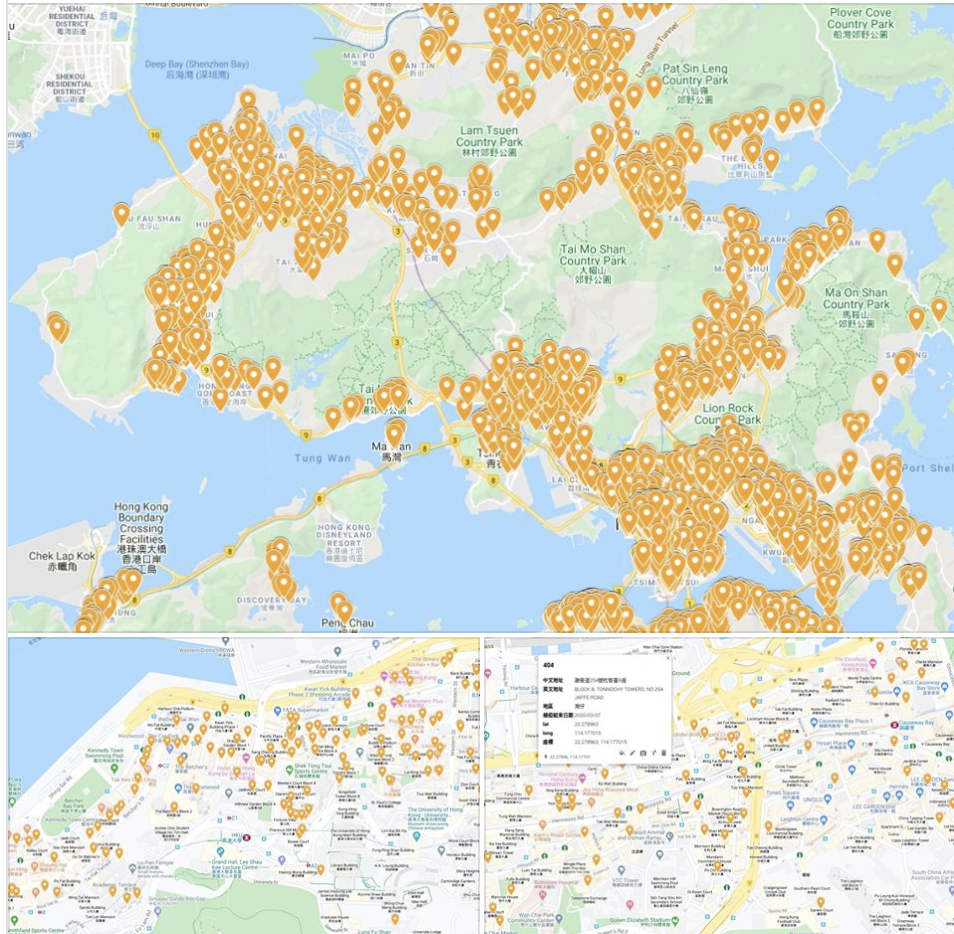 被強制檢疫人士清單可視化
February 28, 2020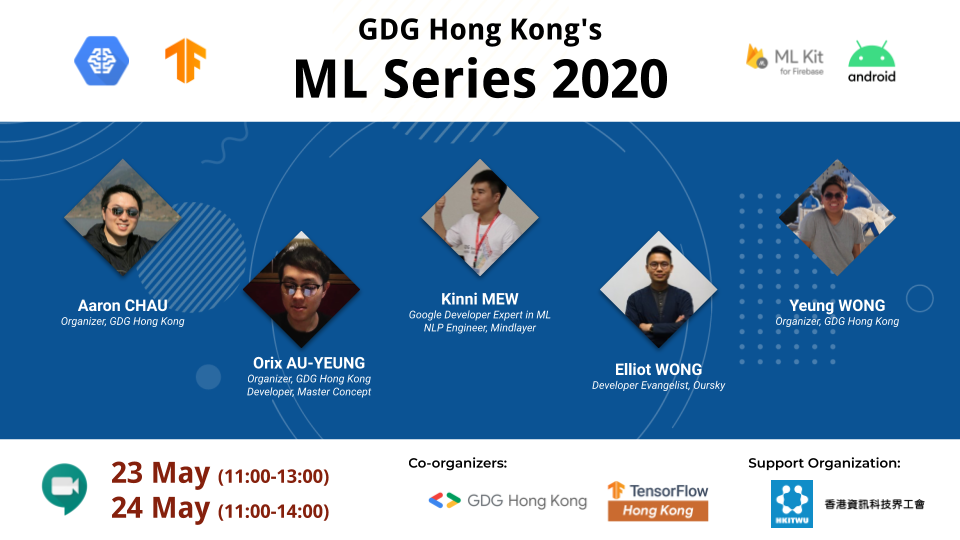 GDG Hong Kong's ML Series 2020
May 16, 2020
Event details: 
Date: May 2 (Saturday) 
Time: 2 – 3pm
Format: Google Hangouts (Register in Eventbrite in advance https://www.eventbrite.com/e/women-techmakers-hk-iwd-2020-tickets-103439941650)
About this event:
Join our online panel discussion to hear three impactful senior women leaders in the technology industry to share their views on Gender Gap and their career journey. They are all from different backgrounds. We are pleased to welcome Jessica Liu, Julie Pourtois and May May Wong, our impactful senior leaders in Hong Kong.
Topic: Together We Rise
Panel discussion: "Time to close the gender gap in Technology industry" 
Please kindly note that this panel discussion will be conducted in ENGLISH Only. 
The discussion will be around raising awareness of the Women in Tech topic inside or even outside the Tech Industry, as well as how we attract and engage more Senior Women Leaders on this topic as role models for other women in tech.
Schedule:
5 mins: Introduction
40 mins: Panel Discussion
10 mins: Q&A
Honor Speakers:
Julie Pourtois – Managing Director at PALO IT Hong Kong

May May Wong – Customer Experience Manager at Asia Miles

Jessica Liu – Founding Member at Planto
Know more about our speakers:
Jessica Liu
Jessica is the founding member of Planto, a fintech company redefining the way consumers in Asia manage their money. The data-driven personal finance assistant proactively and predictively gives financial advice to help consumers reach their financial goals. Jessica has been invited to speak at events held by institutions such as Hong Kong FinTech Week, Women100, UBS and J.P.Morgan to talk about building products that consumers love. 
Aside from Planto, Jessica is active in several women's advocacy initiatives, especially in the realms of fintech and financial inclusion. She is a member of Women in Tech HK, Google's Women Techmakers and Moxie Future. She also used to be the lead singer of a post-rock band.
Julie Pourtois
Julie Pourtois is a Managing Director at PALO IT Hong Kong, with more than 15 years of experience in the Information Technology and Services industry. Skilled in Management, Organisational Strategy, Stakeholders Relations, and Corporate Communications. Driven to positively impact and lift up the organisations, businesses, and larger communities she engages with.
May May Wong
May May Wong is a design thinker who is passionate in making a change in corporates. She has over 10 years of experience in insight synthesis on research data. Her specialism covers digital experience design in recent years, leading a team of researchers and designers to redefine customer experience for a loyalty programme.
Looking forward to e-meeting you on 2 May and register on Eventbrite now!
https://www.eventbrite.com/e/women-techmakers-hk-iwd-2020-tickets-103439941650

Feel free to share this invite to someone you think they might be interested! 
Stay connected